Visitors from Spain to the company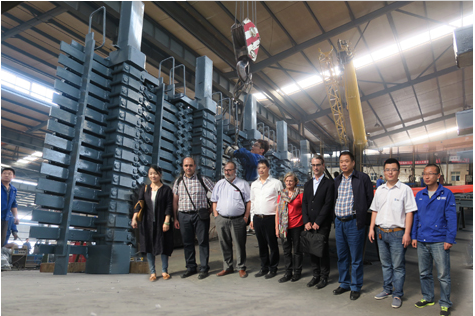 May 19 morning, the Spanish guests a 7 visit to the company, to seek cooperation. Marketing Director Chen Wentao, new technology promotion manager can Ieyasu reception and accompanied the guests to visit.
Zhao total on behalf of the company to the guest&acutes arrival expressed sincere welcome and introduced the situation of the company and had extensive exchanges with the guests. The guests into the machine shop, goods control center conducted a site visit and tour focused on the reduction of lead core of isolation bearings, marine floating gasbag, 1200 multi variable bit modulus telescopic device and other products, expressed strong interest, want to further cooperation.