Taiwan ITRI experts visit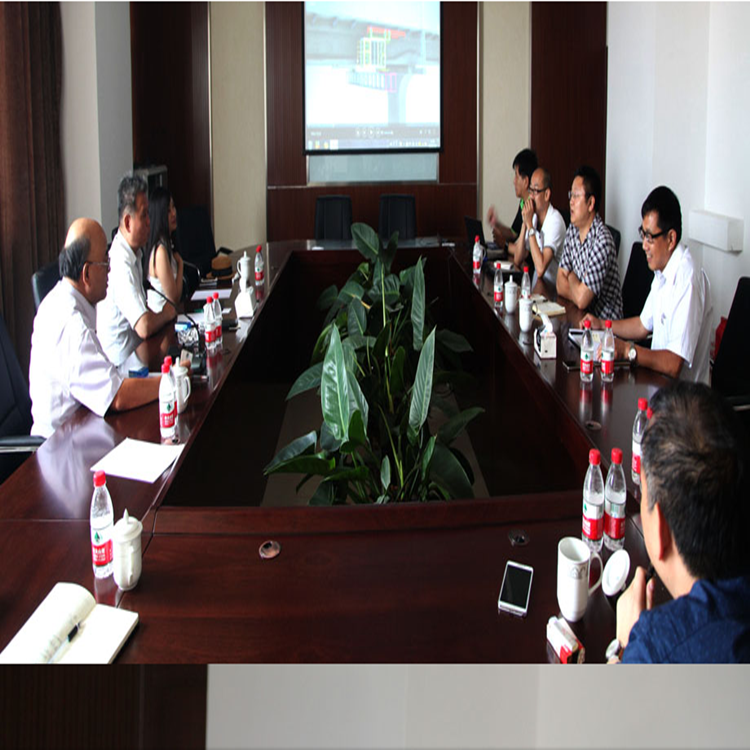 Today (July 12), visiting Taiwan Industrial Technology Research Institute System Application Institute of Wu Chunfu, a line of three people, chairman Chen Wentao carrying the company leadership, experts: Liu Xinliang, Liu Bao Quan, the Cao Guiwei, Wang Bin, a cordial meeting with Taiwan&acutes old friend, seminars and on-site visit.
At the forum, the guests first watched the film company and subsequently Chen Wentao, chairman of the company&acutes automation level, intelligent direction of construction, transformation direction and vision of cooperation are introduced; Taiwan&acutes Wu Chunfu professor introduced their current research direction and Taiwan economic situation, development situation, technology research and development workers situation, distribution and other advantages; related to the leadership of the company, experts were also introduced their own work.
The two sides on the new energy materials, automation technology, precision machinery and other aspects of the in-depth exchanges, and reached a number of consensus.
Subsequently, the guests in the company&acutes leadership, accompanied by a visit to the production site, especially for the bridge inspection robot is very interested in a detailed investigation, showed a strong cooperation intentions.
The interview will be our company and Taiwan Industrial Technology Research Institute for many years and conclude a friendly relations since an important exchange activities, both in the close two units of exchanges and cooperation in such areas as enhance the understanding and friendship, will further promote future in various fields of in-depth exchanges and cooperation.
Taiwan Industrial Technology Research Institute (ITRI, founded in 1973, is located in Hsinchu County, Taiwan bamboo Dong Zhen, is a with the official color of private research institutions, is pioneer in the development of science and technology industry in Taiwan and international applied science and technology research and development institutions, with nearly six thousand science and technology R & D vanguard, to science and technology research and development, promoting industrial development, create economic value, improve social welfare for the task. Established over forty years, accumulated more than 20000 patents, and newly created and bred 260 companies, including TSMC, UMC, Taiwan mask, EPISTAR, mirle automation and other listed companies.