"Celebrate the five one Labor Day badminton match" successful conclusion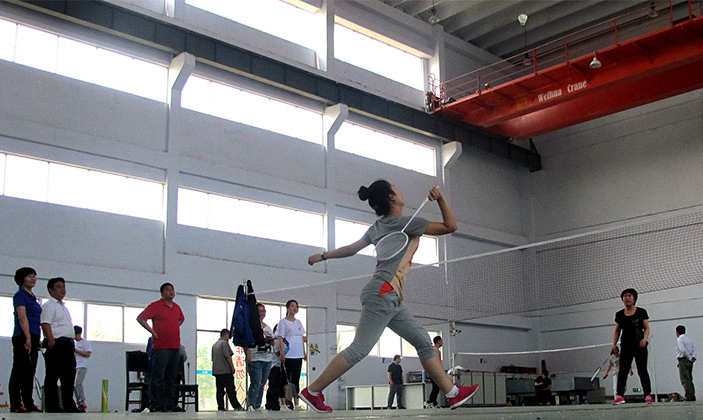 On April 30, the company "to celebrate the labor day badminton competition", because of wind from the outdoor stadium into product control hall held. 36 bits of each department of the company ´s players from the two teams of men and women, respectively, were three hours of fierce competition, finally won the men´s title is Wang Zhi Chiu, the runner up is Zhao Shangshuai and 3rd is Wang Jingyue; women´s champion is DYI, runner up song Chunxiao, third place is Zhang Yanmin Yang Jianhe.
The competition invited Liu Chao, Wang Guangye chief coach and referee, competition for the brief training and match seriously, justice, after the friendship exhibition.